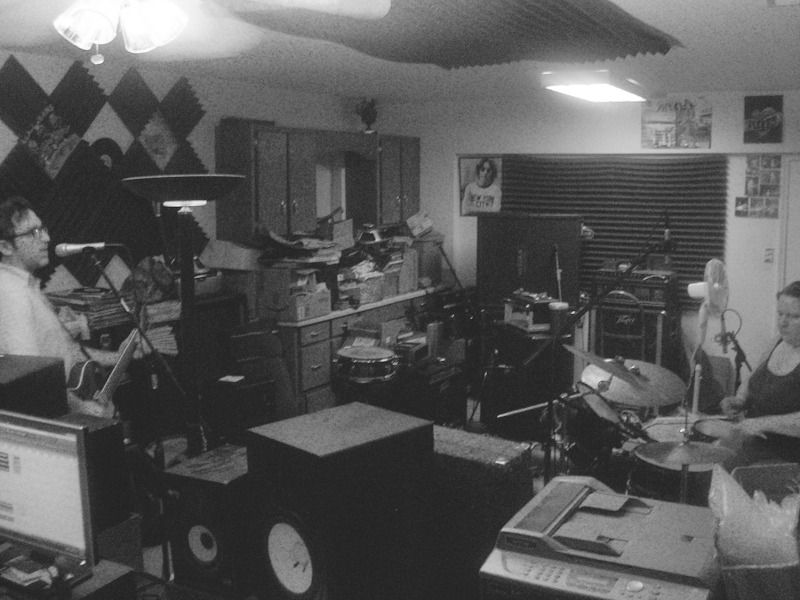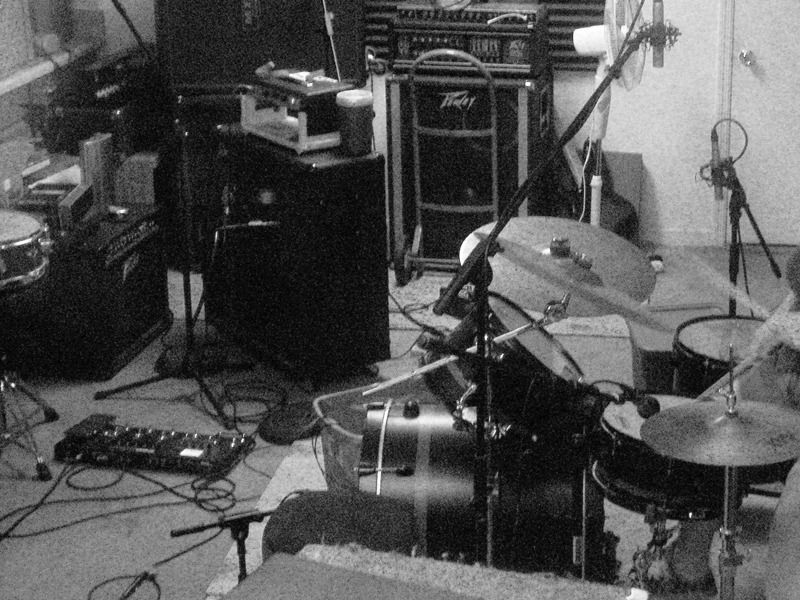 Did these demos recently for some pals project. Thought you guys would enjoy details etc...



Gretsch Mini Mod Black Widow Drumset


Kick - No hole - Audix D6 on center of resonant head
Snare - moongel - Electrovoice BK-1
Overheads - MXL 603s (x2)

I wanted to go with a very simple setup, but regret not mic'ing the toms for this.



Import Gretsch Guitar


Some amp related to a Champ or a modded Champ or Deluxe or something, pretty much always cranked
Parker 4x12 with Celestion Gt1275's - i hate those speakers, but so be it.
Reverb, delay, overdriver, whatever other shit courtesy of that big Line 6 pedalboard.
SM57 & Nady RSM-2 on guitar cab. RSM-2 is the bulk of the guitar sound.



Bass Guitar


I used a Korean Aria Pro II bass that I bought a few months ago for $100 in a pinch cause of a bridge situation on my Fernandes Jazz bass. The strings are rusty, but I wanted a dull sound for this project and i like the way it turned out. DI'd and saturated with something ITB.



Vocals


For the final vocals takes I used another Nady RSM-2, cut lows, cut highs, smashed the fuck out of it, and cooked it with distortion/saturation. Delay and Reverb to taste. The base tracks were pretty lofi already and I didn't want the vocal sticking out too much.



Additonal Information


This was done over the course of two days in a few hours and I really enjoyed just getting back to tracking people live. These are not the best musicians in the world, but I am happy with how it turned out, I really like the imperfections. The only stereo element is the overheads and reverbs, everything else is mono, which i think suits the sound going on here. I think I used some sort of saturation on every track. The thing that most bothers me is the cymbals, I feel they are too cutting, but that has a lot to do with the player and the mics used.