Moderator: mods
I like the way you think.
And the way you work it; no diggity
sunshiner wrote: You don't understand my kindness, drown in shit

Thomas

wrote:

↑

Sun Dec 05, 2021 10:49 pm

I love the look of this. I'd like to build a new board with a minimal(ish) setup now that I'm using real amps again. I always end up buying too many dirt pedals when I'm using a board.
Cheers mate. I've been round the houses with dirt, usually with too many but at the moment settled on the ODR for low gain (and mid gain when boosted) and amp drive for the heavier stuff. Eq pedal is new and works a treat for cutting in the band.
Redid both boards: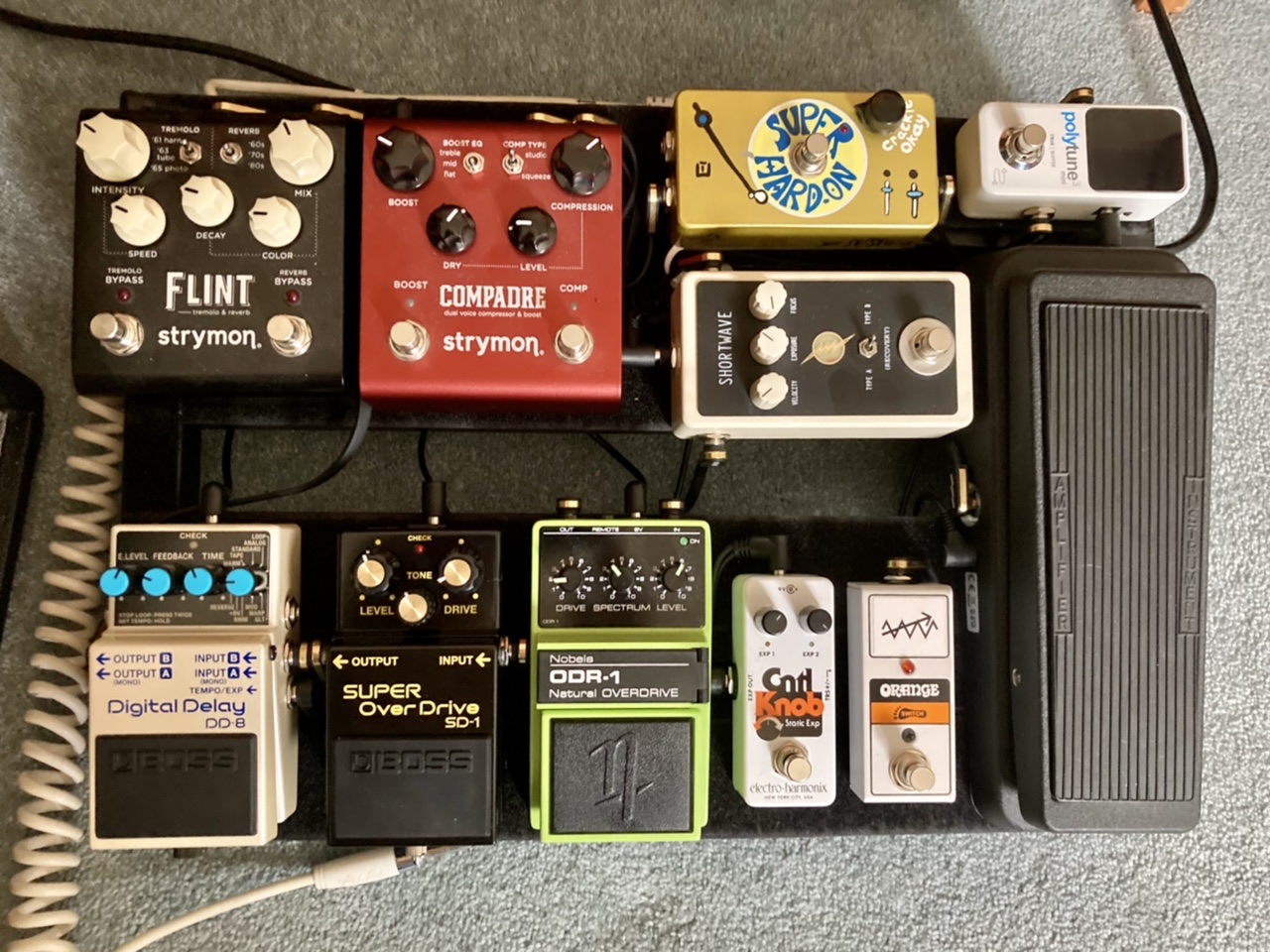 The Cntl Knob controls delay time on the DD-8 so I can have short and long settings on the fly.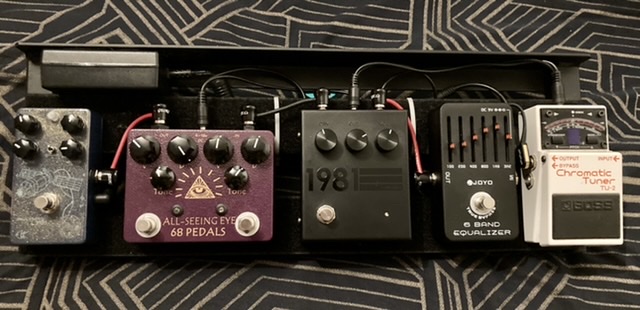 The M13 means that I've had to ditch the picture frame pedal boards and go back to the Diago, which is fine. Still some spare space, I'll probably add another expression pedal above the current one for laffs mostly. Don't really need so much dirt on there, but it's a lot of fun.

Need to rob one of the knobs off a different pedal for the Klon, it's much too pretty a pedal to be left like that. Can't seem to put my hands on my wee screwdriver set though...

Includes my cleverly modded DD-3 that now features a latch mode for the Hold function.