okay, so because of being foolish with money this summer, it seems i now have 3 projects on the run, i'll add more when progress is made, it could be a while as my luthier is busy, and shipping stuff around, and school, and work, blah blah blah...
this one is a modified malikaster, the jazzcaster
after seeing malik's guitar, i wanted one. here are the parts, specs, and status...
-NOHO body and pick guard (in production)
-warmoth pro maple bound neck (at cowbell's getting inlays)
-jazzmaster neck pickup (already have it)
-1970 jaguar trem (already have it)
-roller TOM bridge (already have it)
-telecaster bibsby conversion bridge plate (already have it)
-gfs tele bridge pickup (already have it)
-white witch hat knobs (already have it)
-jazzmaster 3 way style switch (already have it)
-70's style f-tuners (in the mail)
-one tone, one volume, input jack on the pickguard
-decal (have telecaster deluxe and jazzmaster decal, need to get one made out of the two of them)
it will be olympic white, colour matched headstock, maple B&B neck with black inlays, red tort guard.
since i don't have a digital camera, here are the only pics i have of parts so far from cowbell...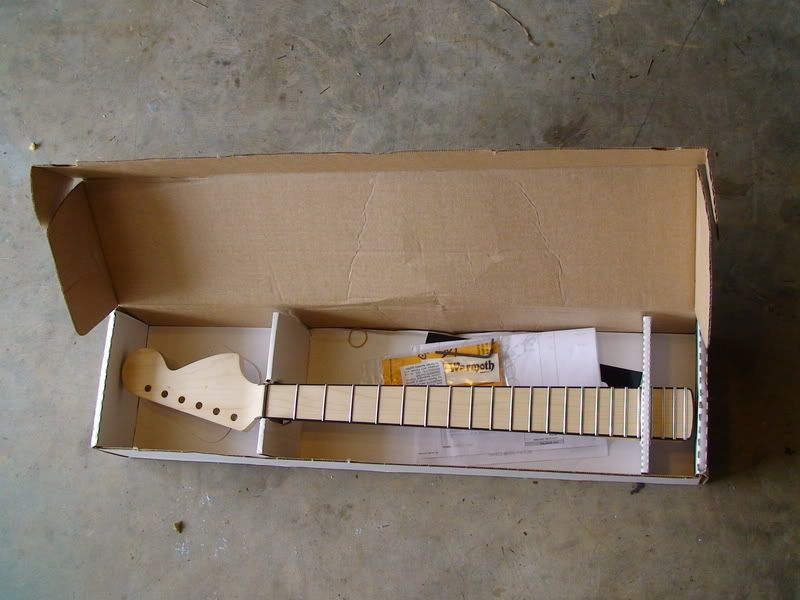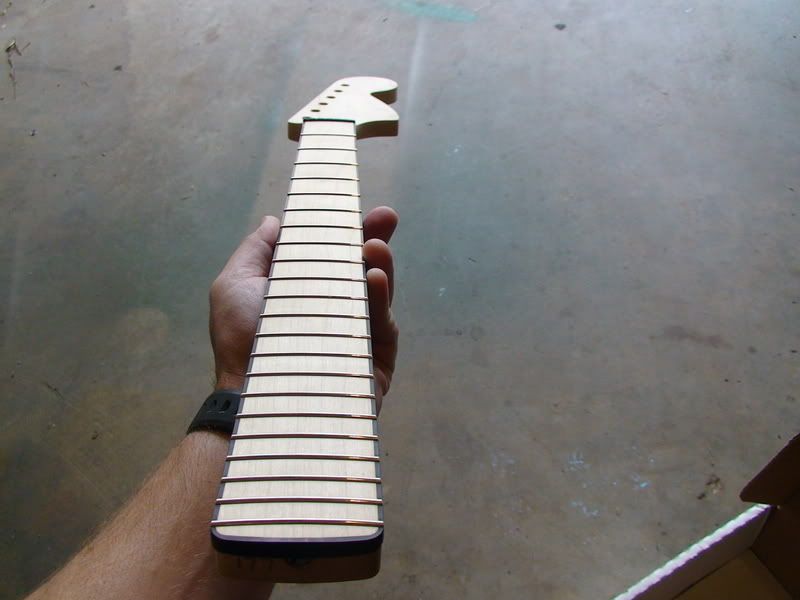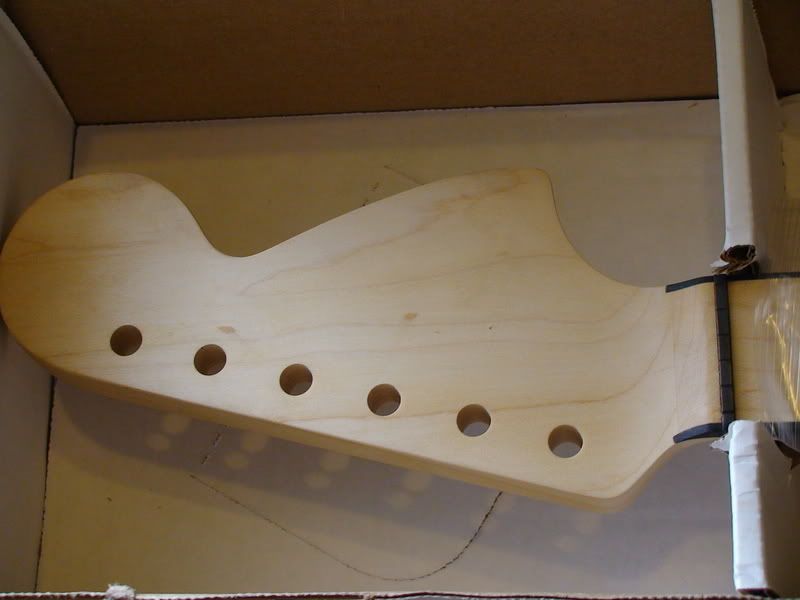 more pics as things come together